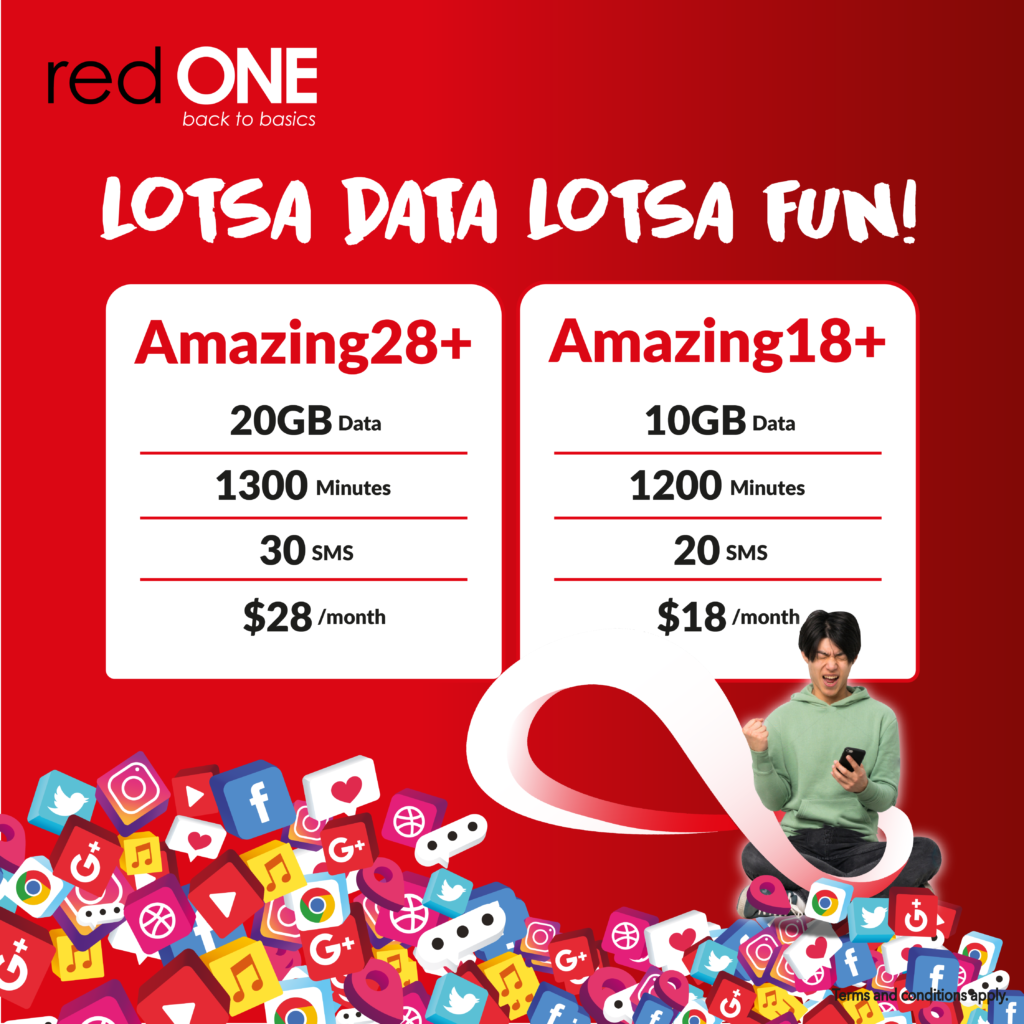 Enjoy more data when you subscribe to our new upgraded Amazing+ plans!
Additional data and extra minutes for you to stay connected.
It's simply amazing!
We heard you!
Now you can upgrade your mobile plan with ease by changing it on the 1App!
All you need to do is to click on the "Change Plan" section and submit the necessary details.
The monthly access fee for the Amazing plans is only for bundled allocated data, to be used in both Singapore & Malaysia only, and bundled voice calls and SMS originating from Singapore only. The allocated bundled voice calls & SMS are applicable for usages, originating from Singapore, to Singapore and Malaysia numbers only
When the 1,000 On-Net minutes for the Amazing Plans are fully utilized, subsequent usage will be charged under the remaining voice bundle of the Amazing plans (if applicable), following which usage will be charged at Pay-Per-Use (PPU) rates at $0.10 per minute
The 1000 On-Net minutes is valid among redONE Singapore users only.
The  Amazing Plans' first bill will be pro-rated based on the subscriber's date of plan activation. Our billing cycle is at the 1st of every month.
All prices quoted include 7% GST and based on monthly recurring service unless otherwise stated.